I have no doubt that goalie is the most difficult position in soccer. In Europe this sport is called football and position of goalkeeper is the same as goalie in the USA, actually it's the same thing. In this article I want to observe the best goalkeeping gloves available in the market and how to pick the right pair.
Top Picks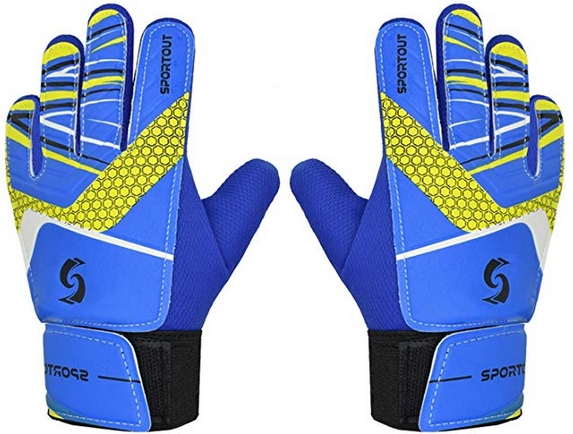 Sportout made a great product that a lot of kids use. They are among most popular gloves for kids who play as goalkeepers. They offer double wrist protection and non-slip and wear resistant latex material for nice protection and injury prevention. Offers pretty strong finger protection. It's made of silicone and plastic. Sportout is well known brand which exports it's products to more than 50 countries so the quality is good. Gloves are made of breathable mesh fabric which allows to keep palms in good and comfortable position by absorbing sweat quickly while playing soccer. Various cushioning is used to protect palm, and they look pretty durable. Most people are saying that they are using gloves for one year and just then starting to see signs of wear off. For children they are number one pick because they are specially designed for them.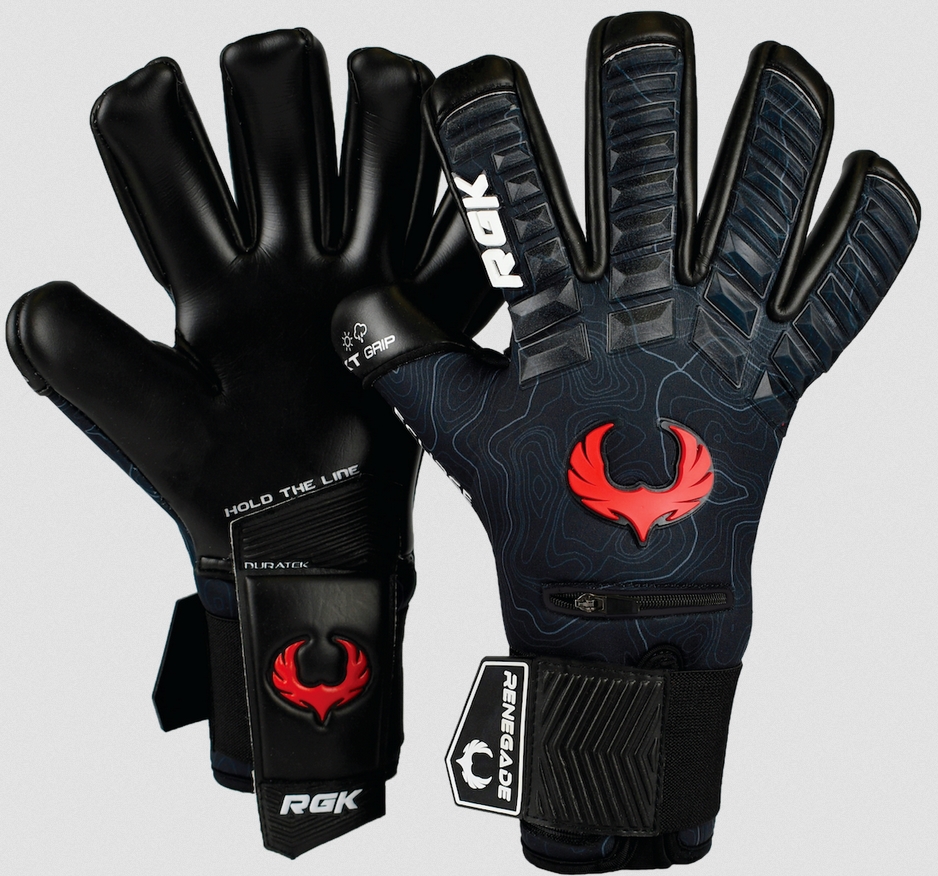 Eclipse series is made for professionals. Sizes start from 7 and goes till 12. It is offered in one cut-model only – Evo-Negative. But has few color options. You can really expect excellent wrist protection with these gloves. Extended Palm with puller is here for your comfort. Easy glove entry will make you feel good and don't distract from your game. Elastic bandage slits and rubber pull tabs are featured. A lot of pro players are giving feedback about Eclipse series backhand improvement – thanks to RGK Forge technology. And much more reviews are available on Amazon. These gloves can be played in most weather conditions.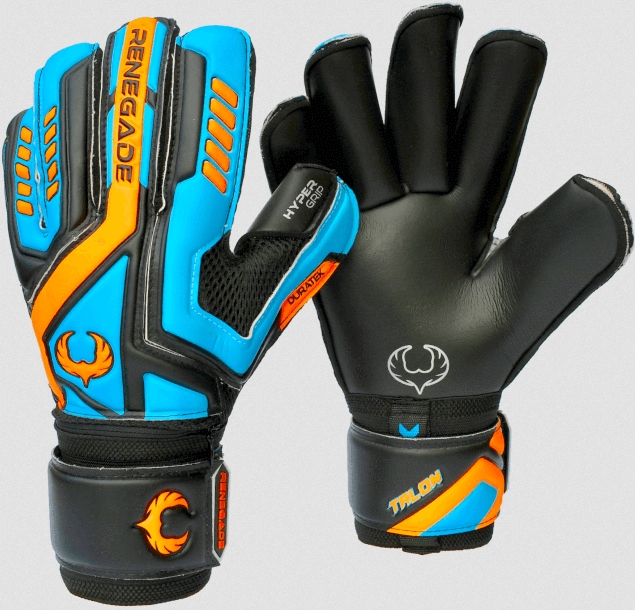 Renegade GK Talon are being used by professional goalies in NPSL and WPSL. Professional keepers trust RGK gloves in their work. These gloves are official in the leagues mentioned before. Over 240 teams in the USA use them. Now let's talk about performance. The models available: Negative cut, Roll cut, Flat cut. Choose which one you prefer; you can read about each of the cuts below. These gloves offer superb grip performance and control. Designers paid a special attention to finger protection. They offer removable endo-tek pros fingersaves technology. DuraTek 4mm latex backhand is here to help also with 3D Airmesh body. You can absolutely expect a superior level of comfort wearing these gloves no matter what level you play in.

Main Parts of The Goalie Glove
The Backhand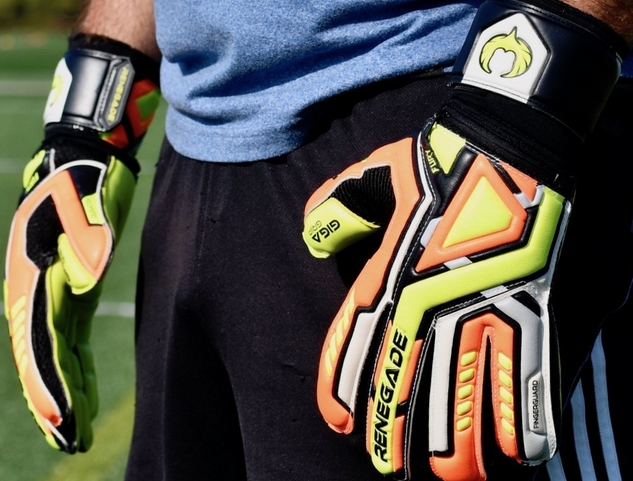 You may wonder why backhand material is important in the whole picture and to answer that just think with what part of the glove goalies punch the ball out of the danger? Yes, you are right – most of the time it's backhand. It provides protection to your hand when you punch the ball. In most models the body of the glove and finger gussets connect backhand and the palm. Inner mesh lining of the fingers are called finger gussets and these are small pieces of material inserted into the glove helping to improve the overall fit. The quality of backhand material is reflected in to the price. Let's take premium gloves for example – they have latex backhands and cheaper models have a single foam layer.
The Palm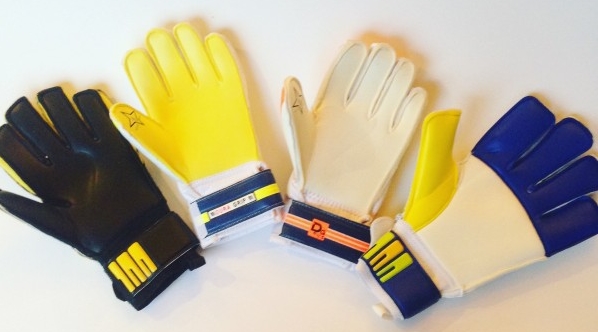 It's probably the most important part of the glove as it's responsible, along with the fingers, of goalies ability to catch the ball. Gloves with a good grip are usually the match gloves being worn during important games. Top materials are used in upper level gloves along with strong grip characteristics. There are 3 major palm types – smooth, textured and dimpled. The last two types are better suited for practice purpose because they are way more durable.
The Closure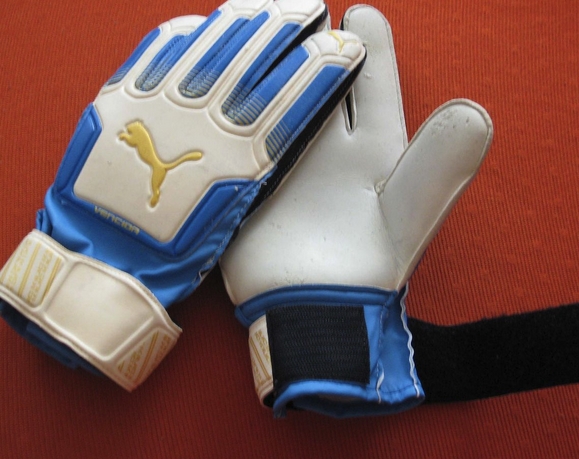 Closure is responsible for how you take gloves on and off your hand and how good it is secured. Most common closures are so called hook and loop closures, they feature an adjustable flap, which is also pretty elastic, that is used to tighten or loosen the glove. Hook and loop closures are most traditional and used widely. V form closures with vented entry is here to keep your hands dry and cool. So, it also depends on weather conditions you play in. Bandage closures are elastic that wraps around the wrist, they are similar to medical bandages. Some goalkeepers prefer the most supportive fit so they find the fit restrictive.
Fingers
This part is most important for catching the ball and securing it. Cut model and size of the glove will determine how the glove fits. It depends on what keepers are preferring – some prefer a looser fit and others tight fitted gloves.
Goalkeeper glove cuts explained
Let's see how to distinguish between different glove cuts. There are 4 most common cuts – flat, negative roll finger and hybrid. The most common is hybrid nowadays.
Flat Cut
A major characteristic of a flat cut is the outside stitching and as you can spot there is a prominent stitching all along the outer edge. It's also known as the box cut as the shape is quite square like flat cut or box cut gloves are usually favorites among keepers with larger hands because the additive negative space allows a looser and more comfortable fit. This is one of the oldest cut styles. The benefits of the flat cut really rely on the added space in the gloves as keepers with larger hands can feel constricted by tighter cuts. Flat cutters provide a good alternative for goalkeepers that need extra space.
Negative Cut
Like on the flat cut, the palm on the negative cut is also made from a single piece of latex. However, the stitching is located in the inside of the glove and the hem is rolled inward resulting in a tighter fit in a shape which most closely resembles the human hand. Keeper with smaller hands may opt in for a negative cut as a form-fitting finish allows them more control on and off the ball. You can easily spot a negative cut by spotting the gussets that run up and down the sides of the fingers. The negative cut provides the snuggest fit out of all other cuts and is ideal for keepers with smaller hands.
Roll finger cut (the raw cut)
The main difference from negative and flat cuts is that roll finger cut doesn't have gussets. The front palm of the glove is directly attached to the back hand of the glove which forces the latex to roll over the sides of your fingers and hand. Typically, wool cuts resample flat cuts and bulkiness but fit a lot better and boast the ability to get the most latex possible on the shots. You can easily spot this type of glove by the rolled latex on the fingers or the latex on the middle and ring finger area. They also look huge, just like mickey mouse glove would. I would say that the roll cut is the new favorite style among most keepers.
Hybrid Cut
Now this style has so many different variations and possibilities that each goalkeeper brand can go with. Not all hybrid cuts are the same, some might have parts of different cuts or add a whole new aspect to the glove that might not have been seen on the older and more traditional cuts. Usually they have traditional features and some unique ones. This means that there are plethora of different cuts and fits to try out. With our guide we will help to pick ones that are among the best.
Size Guide
Junior Size 4 or 5 – The age is between 7 to 10 years old. Height maybe 4 feet 6 inches to 4 feet and 9 inches for a size 5.
Junior Size 6 or 7 – fits medium to larger youth keeper. Age 10-13. Height 4'10 for size 6 and 5'0 for size 7.
Size 8 – Small to medium, Height – 5'4–5'7.
Size 9 – Medium keeper, adult. Height 5'8-5'10.
Size 10 – Medium to larger adult keeper with height from 5'10 to 6'1.
Size 11 – Large keeper with at least 6'2 in height.
Size 12 – keeper with big hands, usually height starts from 6'3 and more.
Check out the video below for detailed size guide if you picking a pair for children or youth keepers:
Another useful sizing resource is TheOneGlove Size guide if you plan to buy this brand check it out.
What gloves do professional goalkeepers wear?
I was always curious what gloves the real professionals wear during the matches of their life and in general, so I compiled a list of the best goalkeepers and the gloves they wear.
1. Jan Oblak
NOW: Unknown
BEFORE: Volt Nike Vapor Grip 3
Jan just switched to Puma brand and you can see in the photo below that model is blacked out and can't tell what model is that. Previously he was with Nike.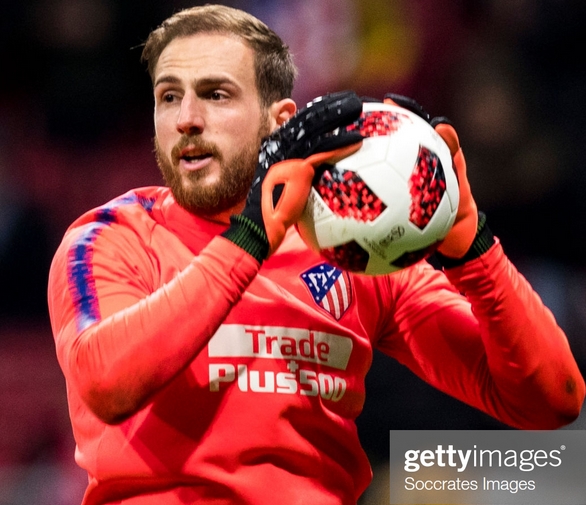 Jan is considered the best goalkeepers in the world by many experts because of his 100th Atletico Madrid clean sheet keeping in just his 178th appearances for this team.
Before that he was with Nike for several years and last time he was spotted with Volt Nike Vapor Grip 3 gloves during boot camp.
2. Gianluigi Buffon
GLOVES: PUMA evoPOWER Protect 1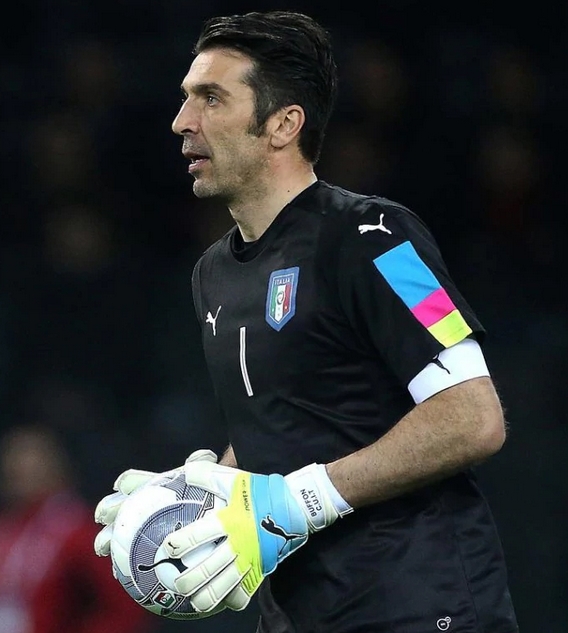 Everybody who is in to this game probably knows his name. He has been named the best goalkeeper of the 21st century. With this achievement Buffon's achievements with his club and national team will never die. He is a legend.
3. Manuel Neuer
Gloves: adidas ACE Zones Pro Neuer
Here is his video on how to pick the best goalkeeping gloves, but the video is in German, turn on subtitles and it's really enjoyable to watch how a professional and one of the best in the world is telling us what are the most important aspects of picking gloves.
4. David de Gea
Gloves: Adidas Predator Pro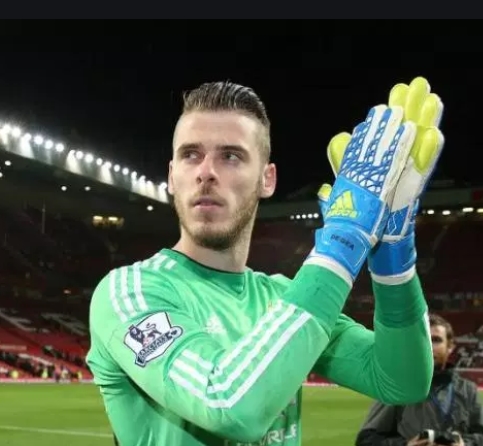 David wears new Adidas Predator series and before that he wore Ace series. Predator is an evolution of the ACE series and David de Gea now wears them in the matches.
The goalie of the Manchester United and also of Spanish National team is the leading representatives of the brand and Predator Pro model. David prefers balance between fit and sturdiness and this models delivers.
5. Tim Howard
Gloves: Nike GK Premier SGT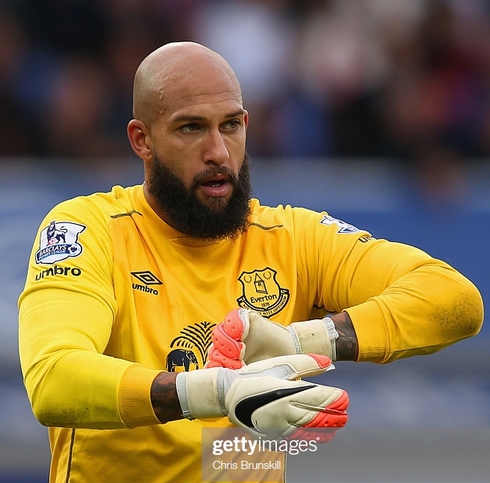 Legendary USA goalkeeper is loyal to Nike. He is playing in Europe now, for Everton club.  Once he was asked in Q&A session for how long he is wearing one pair of gloves and his answer was that he wears for up to 4 games if the streak is good he will wear one pair longer.