Do you want to buy gloves in online store, but you do not know which size you should pick? If you are an adventurer in your soul, there are several effective ways which will help you to decide on the choice and find out your glove size.
How to find out the size of gloves
Use a measuring tape to determine the size:
measure a palm grasp at the thumb basis;
divide the received number (in cm) on 2,54 – having transferred it to inches;
round result to an integer or to 0,5 by rules of rounding;
it will also be your size.
Example: palm grasp = 18 cm. We divide 18/2,54 = 7,08. We round to 0,5 and we get 7.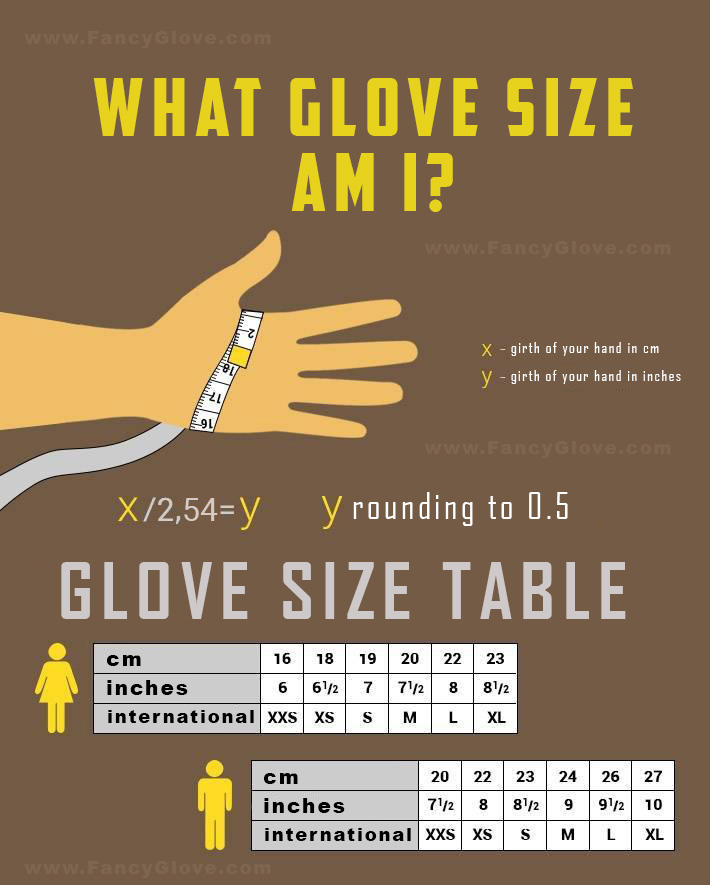 Popular sizes format
women's – 6, 6 ½, 7, 7 ½, 8, 8 ½;
men's – 8, 8 ½, 9, 9 ½, 10.
Gloves well clasp a palm if their size corresponds to your size. Buy winter leather models quarter numbers more, than unlined. That fitted hands – choose less on the half-size.
How to put on gloves correctly

wrap a cuff on the face;
pull a glove at first on four fingers;
accurately enclose a thumb of a hand and turn away a cuff;
straighten folds.